Care1st Health Plan Arizona is committed to providing appropriate, high-quality, and cost-effective drug therapy to all Care1st members.
Care1st Health Plan Arizona covers prescription medications and certain over-the-counter medications with a written order from a Care1st provider. The pharmacy program does not cover all medications. Some medications may require prior authorization, and some may have limitations. Please review your patient's plan preferred drug list for additional details. For Care1st Pharmacy escalations please email our Pharmacy team.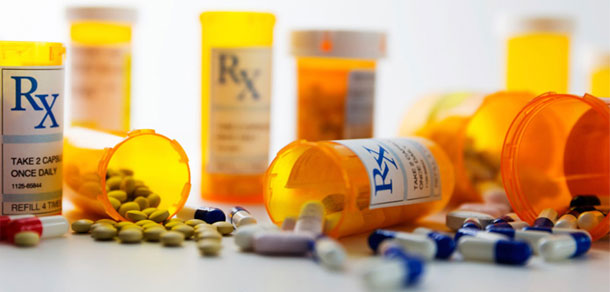 Preferred Drug Lists
Finding your medication(s) on the Drug Lists
You can search by the drug name.
The lists include drugs that are generally covered
Care1st Health Plan Arizona has three approved drug lists (formularies); Integrated, Behavioral and Crisis. You can view the drug lists using the following links:

Prior Authorization
To prescribe a drug that requires prior authorization and/or a drug that is not on the Care1st preferred drug lists, providers can submit a request using CoverMyMeds or by completing and faxing the Pharmacy Prior Authorization Request Form to 602-778-8387.
Electronic Prior authorizations (ePA) are a quick and simple way to complete PA requests. The ePA process is HIPAA compliant and allows for faster determinations. You can also easily track your ePA requests.
Submit your Prior authorization (PA) requests electronically through our preferred solution CoverMyMeds:
**If prior authorization is not obtained in advance, the member will not be able to fill the prescription at the pharmacy, causing a delay in obtaining needed medication.
SUBMIT A PA REQUEST
Prior Auth Criteria
Care1st utilizes Prior Authorization criteria that has been reviewed and approved by AHCCCS. To review prior authorization requirements for a drug that requires PA or is not on the Care1st formulary visit the AHCCCS Pharmacy page.
Additional PA criteria may apply. For drug specific PA criteria not included on the AHCCCS Fee-For-Service PDF (link above), please call provider services at 866-560-4042 to request a copy of the PA criteria.
Pharmacy Search
To find a network pharmacy, search our directory by using the Find a Provider tool.
All prescriptions must be filled at a network pharmacy. Care1st Health Plan Arizona does not cover prescriptions filled at other pharmacies.
Perform a search

Please view the links below for information regarding the RSV/Synagis Season:
Electronic Prescribing (E-Prescribing) occurs when a prescriber uses a computer or handheld device with software that enables the prescriber to electronically route the prescription to the patient's choice of pharmacy.
Additional advantages of e-prescribing include:
Electronic access to patient's prescription benefit
Electronic access to patient's medication history
E-Prescribing is a recognized and proven tool to improve member's health outcomes. For additional information on e-prescribing click here to see the E-Prescribing Flyer (PDF).
Biosimilar Tool Kit
Opioid Training Tool Kit
Substance Use Screening Tools