Veterans and Military Families
Care1st Health Plan Arizona honors and thanks all who are serving or have served our country in the U.S. military-armed forces.
Care1st we recognize there are many physical and mental health barriers our military service members, and their families may face once they leave the military and return to civilian life.
Physical and mental health concerns include, but are not limited to:
Post-Traumatic Stress Disorder (PTSD)
Pilitary family syndrome
Addiction
Cultural displacement
Suicide risks
Depression
Experience homelessness
Inequities
Complex chronic care conditions

Help is Available
If veterans and military families want to get behavioral health services through Care1st ACC-RBHA, they can call their behavioral health provider directly or they can call Member Services at 1-866-560-4042 TTY/TDD: 711. We're available 24 hours a day, 7 days a week.
If you have questions, you can contact Christopher Gonzalez, Care1st ACC-RBHA Veterans Liaison, at christopher.gonzalez2@care1staz.com.
Helping our Providers Care for Veterans and Military Children-Families
An essential element of providing culturally competent and equitable care to veterans, service members, and military children-families is the health care professional's awareness of their members' military and service history. Awareness and understanding of this experience-history can help you address a veteran's and their children-family's unique behavioral and medical health needs. The opportunity to inquire about a member's service-military experience-history helps to make culturally relevant connections that directly meet their unique health care needs, wants and desires.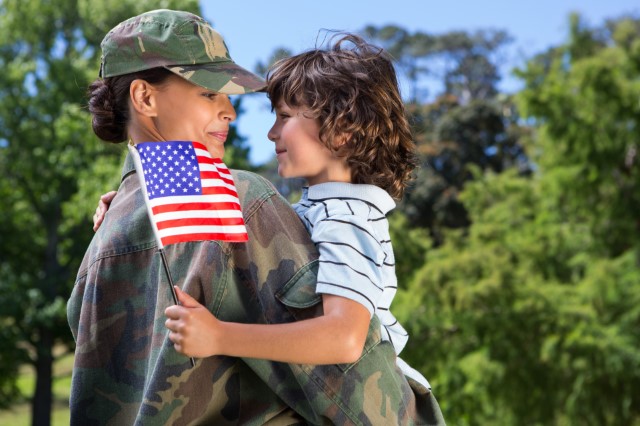 Resources are available to help ask questions and understand more about a member's service-military background. We hope you find these resources and connections valuable as you support the physical and mental health of our Arizona Veterans and Military families.
Veteran & Military Family Resources

Organization

Organization Description

Region

211 Arizona
(Veteran and military family resources)


 

211 Arizona links individuals and families to vital community services throughout Arizona. Resource listings include food pantries, clothing closets, utility assistance, housing, medical care, dental care, veteran and military services, disability related services, employment, and more.

Statewide

Arizona Coalition for Military Families
1-602-753-8802

The Arizona Coalition for Military Families provides resource and referral services for veterans and their families. Services include an online resource guide, training and education, and resource navigators to identify appropriate services.

Statewide

Arizona Department of Veterans' Services
1-602-535-1215

The Arizona Department of Veterans' Services (ADVS) assists veterans and their families in securing state and federal benefits. Services include benefits counseling, training and education programs, housing, and memorial and burial assistance.

Statewide

Collaborative process to rehabilitate and restore veterans as active, contributing members of their community, focusing on veterans who are already involved in or entering the criminal justice system.

Statewide

Arizona Disability Benefits 101 (DB101)
1-602-772-1213
TTY: 1-800-325-0778

Arizona Disability Benefits 101 (DB101) is a free online resource that provides information on balancing disability benefits and work. Educational resources explain how income, benefits and health coverage may be affected if you go to work.

Statewide

Arizona Health Care Cost
Containment System (AHCCCS)
1-602-417-4000

Arizona Health Care Cost Containment System (AHCCCS) is Arizona's Medicaid agency that offers health care programs to serve Arizona residents. Individuals must meet certain income and other requirements to obtain services. AHCCCS Complete Care (ACC) began on October 1, 2018. This new integrated system will join physical and behavioral health services to treat all aspects of our members' health care needs under a chosen health plan.

Statewide

Find a VA location or in-network community care provider.

Statewide

Be Connected
1-866-429-8387
Be Connected Upstream Suicide Prevention (YouTube)

The Be Connected program is a statewide initiative providing access to support and resources for service members, veterans, and their families. Services include 24/7 crisis support service line, personalized resource matching and navigation, training, and education.

Statewide

Community Care Provider – A Perspective for Veteran Care Mission Act

Veterans and their families may be eligible for care and supports through a provider in their communities dependent on their health care needs, wants, desires and circumstances. Veterans and military families can receive care from both community care providers and a VA medical center. Most often veterans and military families receive approval from the VA prior to receiving services and supports from community care providers to avoid being billed for the community care services and supports.

National

Community providers Toolkit from Department of Veterans Affairs

This toolkit is a resource for working with veterans outside of the VA health care system, and offers information and tools relevant to veterans, service members and military children-families.

Statewide

Culturally Competent for Serving Veterans and Military Families

Culturally relevant and competent services regarding LEP, and low literacy include oral (interpretation) and written (translation) language services.
Additional cultural competency opportunities include, but are not limited to, mental health and substance use-abuse, Judicial-legal services, and family preservation services.

National

Give an Hour
1-800-273-8255 or 988

Give an Hour provides free and confidential mental health care to military veterans and their families. Services are provided by licensed mental health care providers.

Statewide

Health-e-Arizona Plus
1-855-432-7587

Health-e-Arizona Plus is an online system created by Arizona Department of Economic Security (DES) and Arizona Health Care Cost Containment System (AHCCCS) that allows individuals to apply for AHCCCS health insurance, Kids Care, nutrition assistance, and cash assistance.

Statewide

Military Culture Course Modules from the Department of Defense's (DOD) Center for Deployment Psychology

This course is made up of 4 modules that focus on self-assessment-introduction to military ethos, military organization-roles, stressors-resources, and treatment-resources-tools.

National

Military OneSource
1-800-342-9647

Military OneSource is your 24/7 connection to information, answers, and support to help you reach your goals, overcome challenges, and thrive. As a member of our military family, you are eligible to use this Department of Defense-funded program anytime, anywhere. Turn to Military OneSource for tax services, spouse employment help, webinars and online training, relocation, and deployment tools, and much more. Learn about some of the ways we serve you.

Statewide

National Center for PTSD
1-800-273-8255 or 988

PTSD is a mental health problem that some people develop after experiencing or witnessing a life-threatening event, like combat, a natural disaster, a car accident, or sexual assault. It's normal to have upsetting memories, feel on edge, or have trouble sleeping after this type of event. If symptoms last more than a few months, it may be PTSD. The good news is that there are effective treatments.

Statewide

National Resource Directory
1-800-827-1000

The National Resource Directory (NRD) is a resource website that connects wounded warriors, service members, veterans, their families, and caregivers to programs and support services. Services include resource listings for benefits and compensation, employment, education and training, family caregiver support, homeless assistance, housing, and healthcare.

National

This Department of Veterans Affairs (VA) 2022 National Veteran Suicide Prevention Annual Report documents decreases in Veteran suicide deaths and suicide rates during the two most recent years for which mortality data is available, 2019 and 2020.

National

Veteran Programs and Services.

National

Operation Shockwave
1-520-333-5150

Operation Shockwave provides suicide prevention services to military veterans. Services include peer support, crisis intervention, and Emotional Freedom Technique (EFT) training.

Statewide

At VA Phoenix Health Care System, our health care teams are deeply experienced and guided by the needs of Veterans, their families, and caregivers. Find a health facility near you and manage your health online. Sign up for community events and updates.

Statewide

This program assists returning veterans and families to learn about and maneuver the health care system. This program is facilitated through Community Bridges, Inc. (CBI) offering the following Project H3 services. 

Benefits application
Legal advocacy (Veteran Treatment - Court Assistance Program)
Community resources
Substance abuse treatment
Group therapy
Primary care services  

Project H3 Veterans has found homes for more than 260 veterans and their families. And their support project has assisted in keeping 90 percent of veterans and their families in their homes. While such programs provide valuable resources, all veterans', and military family services, such as housing, should be coordinated by the U.S. Department of Veteran's Affairs (VA).

Statewide

Provision of Mental Health Counseling Services Under Tricare from the Institute of Medicine (IOM)

TRICARE is the US Department of Defense (DOD) health-care benefits program for all seven uniformed services—the Army, the Navy, the Marine Corps, the Air Force, the Coast Guard, the Commissioned Corps of the Public Health Service, and the Commissioned Corps of the National Oceanic and Atmospheric Administration—and the National Guard and Reserves.

National

Social Determinants of Health for Military Service Members, Military Family Members and Veterans.

National

Connecting veterans with Social Security Administration.



National

Organization created by veterans, for veterans and supporters to provide a comprehensive directory of services.

Statewide

The Veterans Affairs offers rehabilitation services and education opportunities which include, but not limited to, connection to benefits-compensation payments for disabilities or death related to military service, burials, home loan guaranties, pensions, mental-physical health care (nursing homes, integrated medical centers).

Statewide    

Advance Directive-Living Will: Form 10-0137

Statewide

Tips and tools to help partner with your health care team to better manage your health.



National

Nation's largest, non-profit provider of comprehensive services to homeless and at-risk veterans.

National

VA Caregiver Support Line
1-800-698-2411

The VA Caregiver Support Line is staffed by licensed professionals able to connect veterans and caregivers with needed services and resources.

Statewide

The Northeastern Arizona Veterans' Resource Guide

Northeastern, AZ